Promotion of everyday cycling with the special program "Stadt und Land"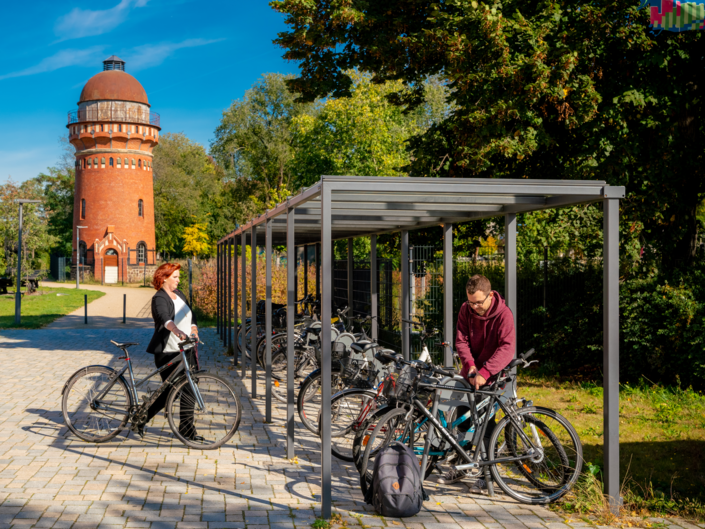 The state of Saxony-Anhalt will grant federal grants in the years 2020 to 2023 for investments in cycling through the special program "Stadt und Land".
The financial aid program "Stadt und Land" is part of the Federal Government's Climate Protection Program 2030 for the implementation of the Climate Protection Plan 2050. It is intended to contribute to efficient climate protection and the consistent design of modern and humane mobility.
What is funded?
the new construction, conversion and expansion of bicycle traffic facilities for everyday bicycle traffic,
the new construction, reconstruction and expansion of stationary traffic systems for bicycles and cargo bikes,
operational measures, such as the optimization of the traffic flow or the coordination of successive traffic lights for bicycle traffic and separate traffic light phases to improve the safety of bicycle traffic or the traffic flow for bicycle traffic and
the creation of bicycle traffic concepts by third parties, insofar as the concept is a necessary basis for the implementation of a subsequent investment measure.
Who can be funded?
Municipalities within the meaning of the Municipal Constitutional Law of the State of Saxony-Anhalt are entitled to apply.
How high is the Funding rate?
The Funding rate amounts to maximum 90 % the eligible Expenditure.
Application
The applications are to be sent in duplicate to: Ministerium für Landesentwicklung und Verkehr des Landes Sachsen-Anhalt Referat 37 - Sonderprogramm Stadt und Land - Turmschanzenstraße 30, 39114 Magdeburg.
Applications can be made immediately. The last possible application deadline is December 15, 2022.
If you have any questions about the application, please send an email to:
radverkehrskoordination-mlv@sachsen-anhalt.de.
The central licensing authority for the state of Saxony-Anhalt is Nahverkehrsservice Sachsen-Anhalt GmbH (NASA GmbH) Am Alten Theater 4, 39104 Magdeburg.