Regional public transport on the state rail and bus network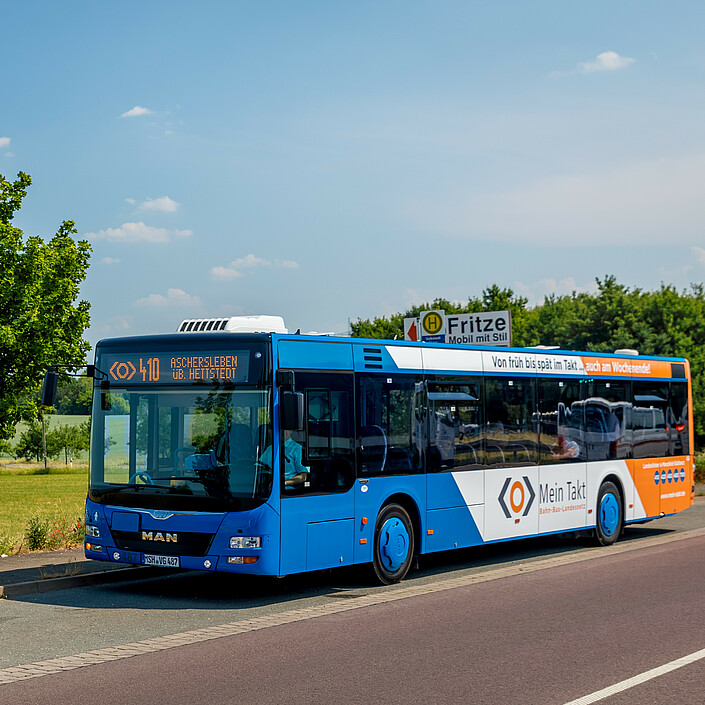 What is funded?
The creation of additional services on regional public transport routes with the aim of ensuring the standard of service on the state rail and bus network.
The implementation of consistent quality standards across the state rail and bus network, and of the specifications required for the approval of inter-regional fare offers on public road passenger transport routes.
Who is eligible for funding?
Recipients of grants are the administrative districts and independent towns/cities who are responsible for the respective routes or route sections, as competent public road passenger transport authorities. Should a route affect several concession holders, only one joint application for funding may be filed per route by a lead public transport authority.
How high is the funding rate?
As a lump sum compensation, the grant amounts to 1.73 euros per actually counted timetable kilometer in the calendar year 2021. The grant per counted timetable kilometer increases by 1.8% from 2022 and in each subsequent year.
Trips that are made in the form of flexible forms of operation can be recognized upon proof. Only actual kilometers of the timetable will be recognized. These are subsidized as a lump sum compensation of 1 euro per kilometer of the timetable.
To guarantee the additional quality standards according to the guideline, the donation amounts to 0.30 euros per timetable kilometer.
Nahverkehrsservice Sachsen-Anhalt GmbH
Telephone: +49 (0) 3 91 - 5 36 31 - 433
Fax: +49 (0) 3 91 - 5 36 31 - 99
E-Mail: foerderung@nasa.de