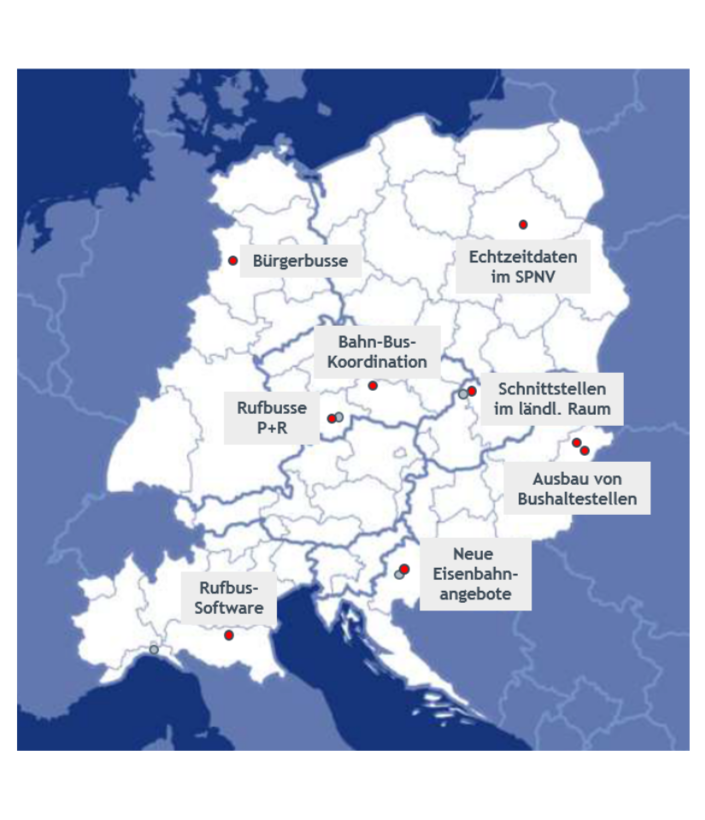 RUMOBIL (Rural Mobility in European Regions affected by Demographic Change) is a transnational cooperation project between public administrations and their regional transport agencies. The aim is the mutual development and testing of new concepts for connecting rural areas particularly affected by demographic change, to regional public transport and interregional traffic routes. RUMOBIL comprises eight different pilot initiatives, which are being implemented across Europe in the respective participant countries.
What do we want to achieve in Saxony-Anhalt?
Through the targeted support of initiatives for the establishment of citizen and community buses, new services are to be established, to improve local mobility and detailed further development in small communities, which represent a practical addition to the existing public transport services.
A clear explanation of the RUMOBIL project is presented in a short video clip. The clip is available via our YouTube channel. .