OPENER next
Next stop: Accessibility! Further development of the INSA and Mobility Portal information systems with regard to barrier-free indoor and outdoor route guidance.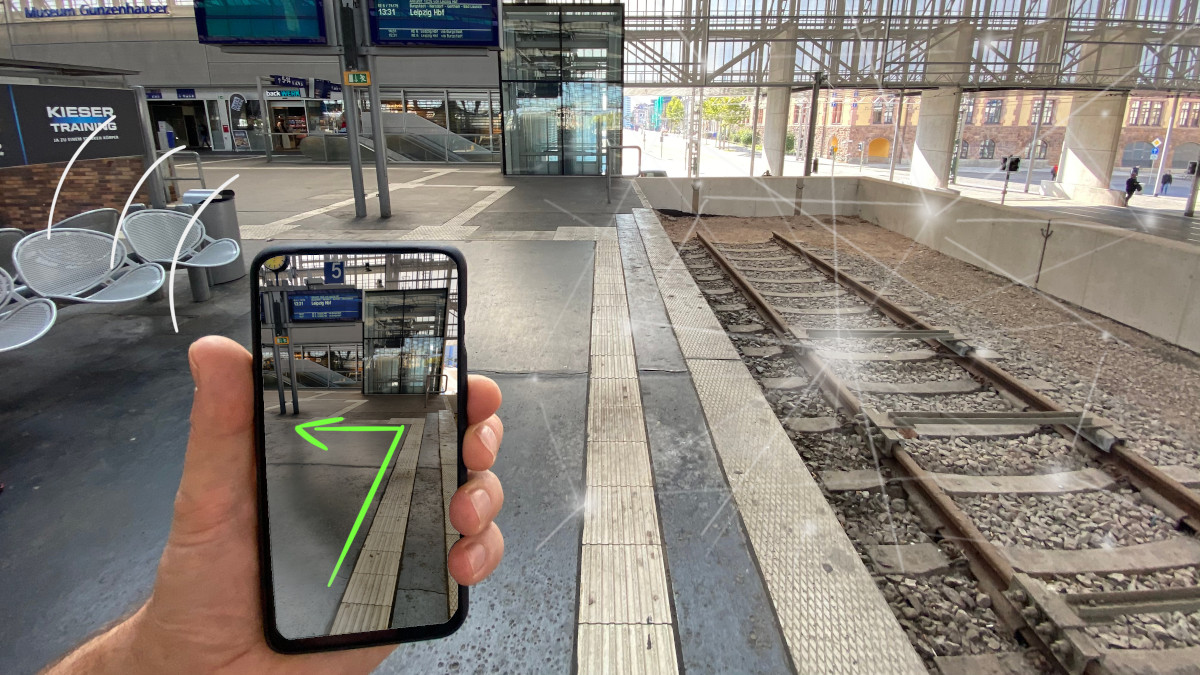 With the current project "Information on Accessible Public Transport Routes" (OPENER next), NASA GmbH pursues the goal of providing passengers with reduced mobility with information on the accessibility of public transport stops, based on the regulations of the Passenger Traffic Act (PBefG). Particularly for small transport companies operating in rural areas, the comprehensive and complete recording of information on the accessibility of bus stops, including detailed requirements, is a challenge that has not yet been met. In this context, the INSA journey planner and the Mobility Portal will be expanded to include appropriate functionalities. As a result, barriers to access to public transport should be reduced.
OPENER next is working on solutions for the nationally transferable, standardised collection, maintenance, open provision and application of data on barriers at, in and through public transport stops. In addition to the provision of data, the objectives are to
transfer already collected barrier data into standardised formats,
to analyse the data for optimised planning of stop development,
and to provide public transport users with barrier-free travel chains.
The collection of barrier data will be done with the participation of volunteers (citizen science or crowdsourcing) through a freely available collection application for smartphones. Crowdsourcing - a form of citizen science - involves citizens who do not have a scientific background participating in the project by collecting data in large numbers and providing feedback on research findings. Data maintenance and validation tools will be developed to ensure the accuracy and timeliness of the data.
In addition to the integration of the Germany-wide Infrastructure ID (DIID), a routing procedure for public transport for mobility-, vision- and hearing-impaired passengers will be developed and operated as a pilot project. The barrier data collected in the project will be transferred to the indoor-outdoor navigation system to be implemented by the project partner TU Chemnitz and illustrated in the form of a pilot operation at Magdeburg main station.
The project is being funded by the German Ministry for Digital and Transport (BMDV) as part of the mFUND innovation initiative with over 1.7 million euros.
Funding:
Federal Ministry for Digital and Transport (BMDV), supported by the state of Saxony-Anhalt.
As part of the mFUND research initiative, the BMDV has been funding research and development projects around data-based digital applications for Mobility 4.0 since 2016. In addition to financial funding, the mFUND supports networking between stakeholders from politics, business and research with various event formats as well as access to the mCLOUD data portal. For more information, please visit www.mfund.de.
Duration:
04/2021 – 03/2024
Project website:
Partner: