AMPER - Managing connections with personal navigation services (federal project)
AMPER stands for "Betreuter Anschluss mit persönlicher Navigation", or managing connections with personal navigation services. The new service developed within the scope of the project should accommodate passenger connection requests and ensure that transfers between modes of transport can be made.
For regional public transport passengers in rural regions in particular, connection reliability is a crucial criterion when it comes to travelling by public transport to get safely from A to B, as connections often require a change and service intervals are often longer. A missed connection therefore results in considerably longer travel times. The individual connection request of the passenger and the provision of personal support for him or her, therefore, forms the focus of the Amper project.
AMPER collects passenger connection requests and provides support accordingly across the entire journey. Customer requests are forwarded to the INSA information system either by the driving or service personnel of the transport companies or electronically via the internet or smartphone. Once in the system, the connection is monitored and in the event of deviations to the journey, the passenger is presented with alternative options. The service is based on real-time data from INSA, the timetable information service for rail and bus.
A trial is being conducted where the personal information service is put to the test with five transport companies. The partner companies are BördeBus Verkehrsgesellschaft mbH, Harz-Elbe-Express (HEX) and DB Regio AG.
Following the completion of the trial, the service is to be implemented in additional regions of Saxony-Anhalt and across Germany. The Federal Ministry for Economy and Energy (BMWi) will support AMPER for a period of two years as part of the "Von Tür zu Tür" (From Door to Door) initiative. The vehicle inspection body TÜV Rheinland will supervise the research project in the role of lead project partner.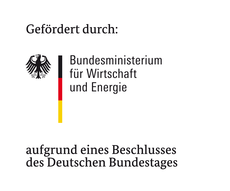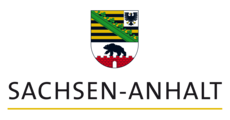 Funding:
Federal Ministry for Economy and Energy, supported by the State of Saxony-Anhalt
Duration:
2013 - 2015 (completed)
Partners: